GreenCreative 57904 3500K LED PL H G24q/G24d 6W PL EDGE Series BYPass 120-277V 6PLH/835/BYP/R 10.98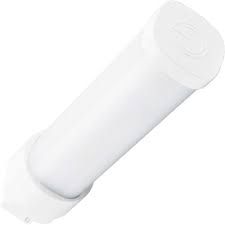 GreenCreative 57904 3500K LED PL H G24q/G24d 6W PL EDGE Series BYPass 120-277V 6PLH/835/BYP/R 10.98
This Green Creative 6 watt LED is a replacement for 13W to 18W CFL bulb as either a direct replacement using the existing magnetic ballast, or as a ballast bypass using the built-in universal voltage driver to operate off 120V or 277V line voltage.
This lamp is not compatible with electronic ballasts and requires bypassing the ballast during installation. The lamp runs directly off line voltage to eliminate compatibility problems, incidental power loss, lifetime issues, and maintenance costs associated with ballasts.
Designed to replace horizontal mount CFL lamps.
CFL base compatibility: G24d, GX24d, G24q & GX24q.
The 50,000 hour rated life of this LED is 4 times the typical rated life of CFLs resulting in much lower maintenance costs over the life the lamp.
Not intended for use in enclosed fixtures.
See the document below for complete specifications.
APPLICATIONS
Retail
Hospitality
Office
Reviews