GreenCreative 57962 2700KLED PLS GX23 6W (Double Twin Tube Replacement) PL EDGE Series HYBrid 6PLS/827/HYB/GX23/R 9.78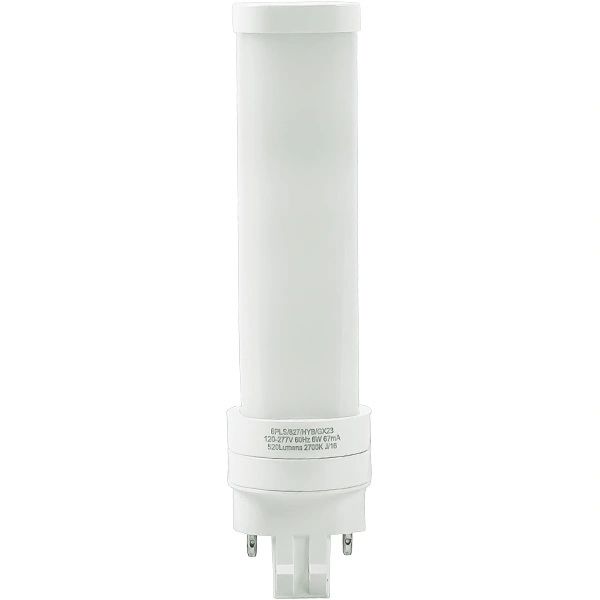 GreenCreative 57962 2700KLED PLS GX23 6W (Double Twin Tube Replacement) PL EDGE Series HYBrid 6PLS/827/HYB/GX23/R 9.78
Description
Save up to 60 percent on energy costs by replacing compact fluorescent lamps with the more efficient Green Creative 57962 LED PL lamp. This 6 Watt retrofit lamp features a base that rotates 310 degrees and can be used in ceiling fixtures, sconces, and recessed cans either horizontally or vertically.
Average rated life of up to 50,000 hours, lasting 5 times longer than a CFL
Replaces a 13-Watt double twin tube compact fluorescent lamp
Not for use in totally enclosed fixtures
UL listed for damp locations
Note: Plug and play compatible with magnetic ballasts only. This lamp is not compatible with electronic ballasts and requires bypassing the ballast during installation.  Professional installation is recommended for when bypassing the ballast. These lamps are not for use with dimmers.
Reviews